Plants
**The items listed below are updated weekly to reflect the availability on hand. If you have a question or would like to request a special plant that is not listed below, please give us a call at 704-938-3104. We are able to order just about anything in season but it may take a few days to fill your request.**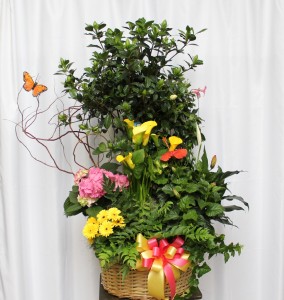 An assortment of blooming and green potted plants, arranged and dressed in a basket or container. Plants will vary due to season and ability. If you prefer a specific color for blooming plant and embellishments, please indicate requested color in the Special Instructions at check out. We will try our best to accommodate your request.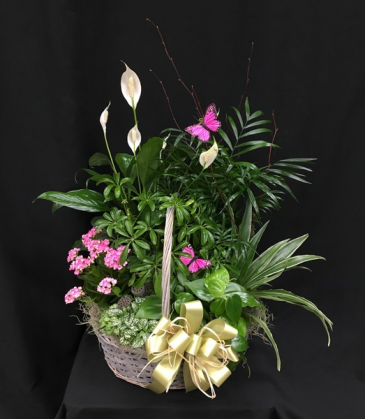 Picture Perfect Garden Basket
European Garden
This beautiful assortment of potted plants presents itself as a great gift for any occasion. Plants and embellishments may vary, as this style arrangement is typically customized by the Floral Designer with seasonally available product.