Prom Flowers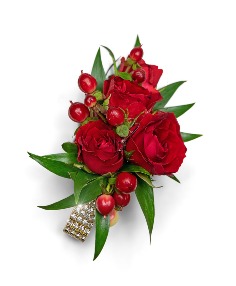 We customize ALL prom flowers.
These are EXAMPLES ONLY.
We can make it bigger... We can make it smaller.... We can change the color of the ribbon... We can replace flowers with a different color. What you see is not exactly what you get. What you will get is a one of a kind wearable art tailored specifically to you.
Orders placed online or over the phone cannot be gaurenteed an exact color match. We recommend that you come in to match up colors if needed. Otherwise, we will do our very best to match your requested color with the vast selection we have.
Please click the Facebook icon to be directed to our page where you will find more examples of our work.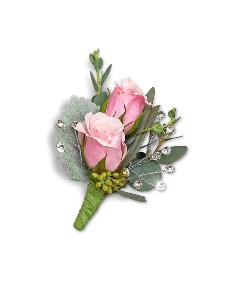 When it comes to prom, a guy can't go without a boutonniere to match his girl's corsage. The flower-on-the-coat-pocket is a tradition for classy men that stems back generations. Just because it's a tradition, doesn't mean your boutonniere doesn't have to be stylish. Choose from a wide range of styles, colors and flowers when choosing a boutonniere from MIDWAY FLORIST OF KANNAPOLIS.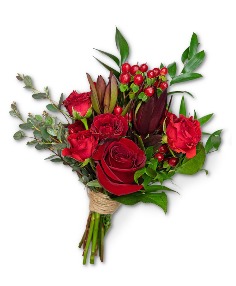 Take your prom style up a notch with a matching floral hairpiece to match your corsage. From classic roses, to funky feathers, let MIDWAY FLORIST OF KANNAPOLIS create something specifically for you!